You can find your project by going to our Tracking Page and typing your Donation I.D. code or email into the box.
There will also be links to your project in the reporting emails you will receive after your donation, telling you once construction is underway and the project is complete.
Once your project is finished, you can come back to the project page anytime to view its current status.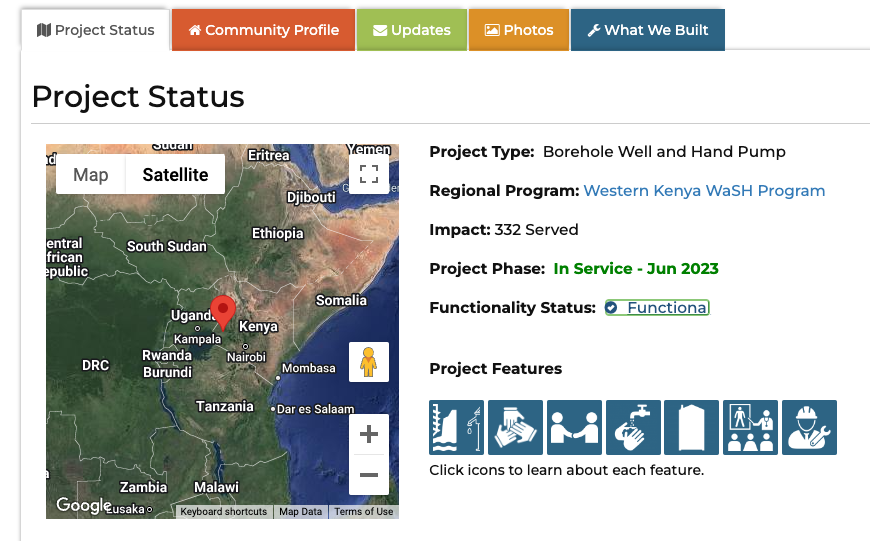 If you have any trouble, please contact us at info@thewaterproject.org!